Multi-Decade Old Industrial Supply Company For Sale in Louisiana
Manufacturing Businesses for Sale
Sunbelt Business Brokers of Shreveport presents this Industrial Supply Company located in Louisiana that has been continuously growing for the past twenty years. The business is an independently owned business offering a wide variety of competitively priced industrial products and services. These range from safety supplies, specialized tools, lubricants, cleaning supplies and much more. Their highly experienced team comprises over several decades of knowledge and technical experience to assist clients in all their industrial needs. 60-80% of the company revenue is recurring. Real estate is included in the sale. Building is approximately 6,800sqft and recently appraised for $575,000 in 2021. Owner has decided to enjoy retirement and pass on this turn key operation. Come meet the owner, see the impressive operation in action, and make an offer today! Chris Sater is a licensed real estate agent in Louisiana through Sunbelt Business Brokers of Shreveport, 318-525-7349. Sponsoring Broker Brandon Bourgeois 225-201-0202. Please contact Chris directly for more information.
Business Listed by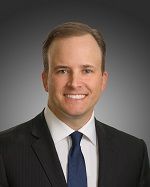 Chris Sater
Sunbelt of Shreveport
Listing ID
SHREVLA001-52507
License Number
# SALE.0995698288-ACT
Looking for a Similar Business?
"*" indicates required fields